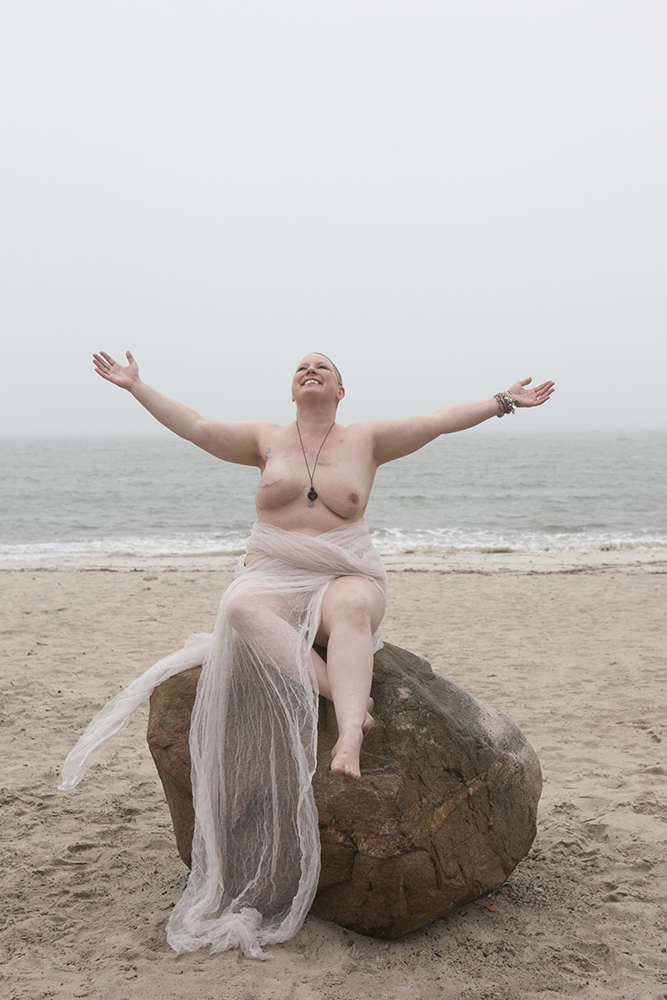 Your contribution
-allows women and men throughout the United States that are affected by breast cancer the empowering and transformative experience of participating in The Grace Project.
-assists in travel and miscellaneous expenses for exhibitions and artist talks throughout the United States allowing the beauty and the important message of The Grace Project to be shared.
-helps with admin expenses, promotional material, and equipment required to keep the project moving forward.
-allows us to collaborate with other non profit cancer organizations; hospitals and healthcare providers; and schools etc.  to produce fundraisers, educational events, speaking engagements and awareness campaigns.  Some organizations we have worked with include Metavivor.org, NotPuttingonaShirt.org, branches of cancersupportcommunity.org, branches of SusanKomen.org, Oncology support of the Hudson Valley UC health, FORCE, more.
-helps to change the narrative in a culture that supports a very narrow expression of beauty.
-Moves us towards our goal of photographing 800 subjects affected by breast cancer (the approximate number of new diagnosis in the U.S. every day)
-Helps us to bring awareness to certain breast cancer issues that we feel are grossly underserved.  These include: The lack of funding into research for metastatic breast cancers; The disparity in survival rates, adequate healthcare and support in black communities; flat closure, creating awareness that no reconstruction is a valid option in breast cancer treatment; genetic breast cancers; increased breast cancer rates for women who serve in the military; male breast cancer.
Thank you! We are grateful for your kindness and support.
Donations on this website are via PayPal.
Donations via Check should be made out to:
Grace Goddess Inc. (ein #84-3572037)
251 Broadway,
Kingston, NY 12401