October 5, 2023
February 17, 2023
So happy that The Grace Project has been featured today in Der Spiegel magazine. To view the article (It is in German, and I believe there is a pay wall)  CLICK HERE It is a fantastic article, the journalist asked many interesting questions… and the quotes from the subjects are powerful!
January 12, 2023
November 19, 2022
October 20, 2022
Grace Goddess Rachel Burns, a stage iii breast cancer survivor has released an album focused on her very own breast cancer experience.  With the release of her new Album "Living My Breast Life", she collaborated with Grace Project photographer Charise Isis on an emotional video for her anthem, "NOT TODAY'.  The music and the video […]
September 26, 2022
September 19, 2022
Charise has been chosen amongst the Top 50 photographers for Critical Mass. Critical Mass is an international juried photography competition where the photographers entered are put in front of a large panel of photography experts. Out of that massive group of photographers 200 of them are selected for the final panel. The final 200 are […]
July 12, 2022
Photographer Charise Isis of Kingston, New York is a 2022 recipient of a NYSCA/NYFA artist fellowship grant. The award is in recognition of Isis' 10 year-plus project The Grace Projectwhich features photographs of women and men who have had mastectomies as a result of breast cancer, set in heroic and goddess-like settings. "It was with […]
October 29, 2021
These brave women living with stage iv metastatic breast cancer bared it all for my camera in Nashville Tennessee!!
June 29, 2021
Proud moment! The Grace Project Is Facing Breast Cancer Through Photography: "We Get to See Women Transform into Goddesses"
December 2, 2020
As 2020 comes to an end and you consider your end of year giving.  Please consider a donation to the Grace Project.  Here is a short heartfelt video revealing the transformative power of The Grace Project.  Please share it with your social media networks. Gratitude and Grace, Charise. Follow us on Facebook: CLICK HERE […]
October 27, 2020
Did you know that young women can get breast cancer? Meagan found her lump at 17 years old. Now at age 25 her cancer has progressed to stage iv. – metastatic. Currently there is no cure for metastatic breast cancer. The average life span for a person diagnosed with metastatic breast is 3-5 years. You […]
October 20, 2020
Breast Cancer Awareness is all around us… especially in the month of October. Corporations benefitting from the selling of "pink"… exploiting a disease that affects many women and men throughout the world. There are however, aspects of breast cancer awareness that few are aware of. The Grace Project, uses its powerful platform to bring awareness […]
October 12, 2020
A generous donor has offered to double the donation that any individual gives during the month of October.  Your generous donation will help the Grace project reach its goal of creating 800 portraits of people who have had mastectomy surgery as a result of breast cancer.  Your contribution, will help many come to terms with […]
May 8, 2020
Shot during Covid times, this is Spirit's story… a stage iv, metastatic cancer patient. I photographed Spirit just two months ago. Since then her disease has progressed and it was heartbreaking to witness my beautiful friend struggle for breath during our conversation. In this video she shares her story, discusses the discrepancies in medical care […]
May 1, 2020
Please note: This video was shot during Covid times on an impromptu zoom conversation. We were both wearing our Pjs!!! …Samantha recently posed for me for The Grace Project. Before her shoot and before she revealed her scars, she said to me, "Today I'm going to do something I've never done before and I suspect […]
March 20, 2020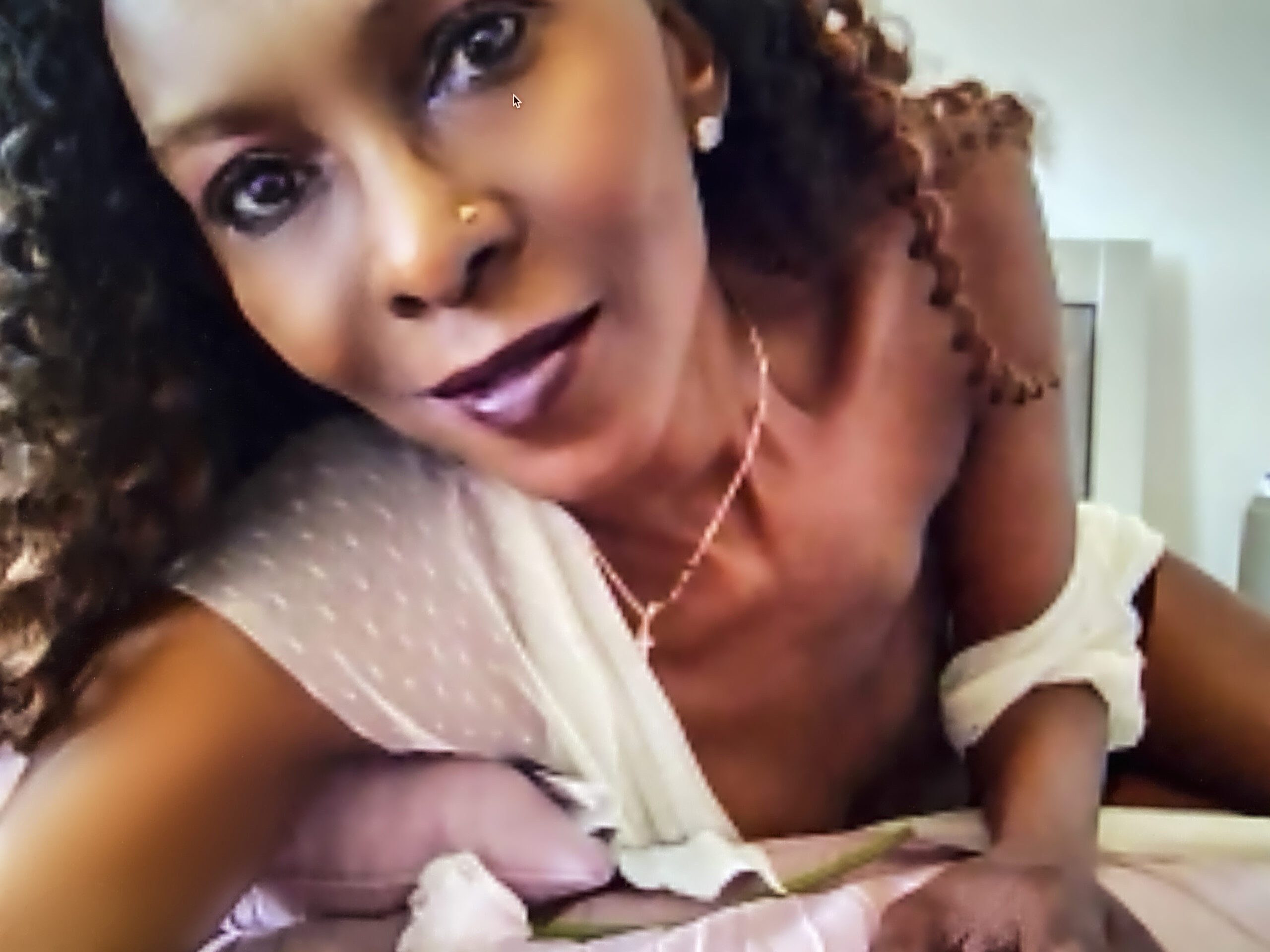 Obviously shooting in-studio portraits at a time of social distancing is out of the question.  Especially when you consider that most of my subjects are immune compromised. When I'm not working on the Grace Project, I am working at my commercial photography business.  For over 20 years I have specialized in boudoir/pin-up and personal and […]
March 11, 2020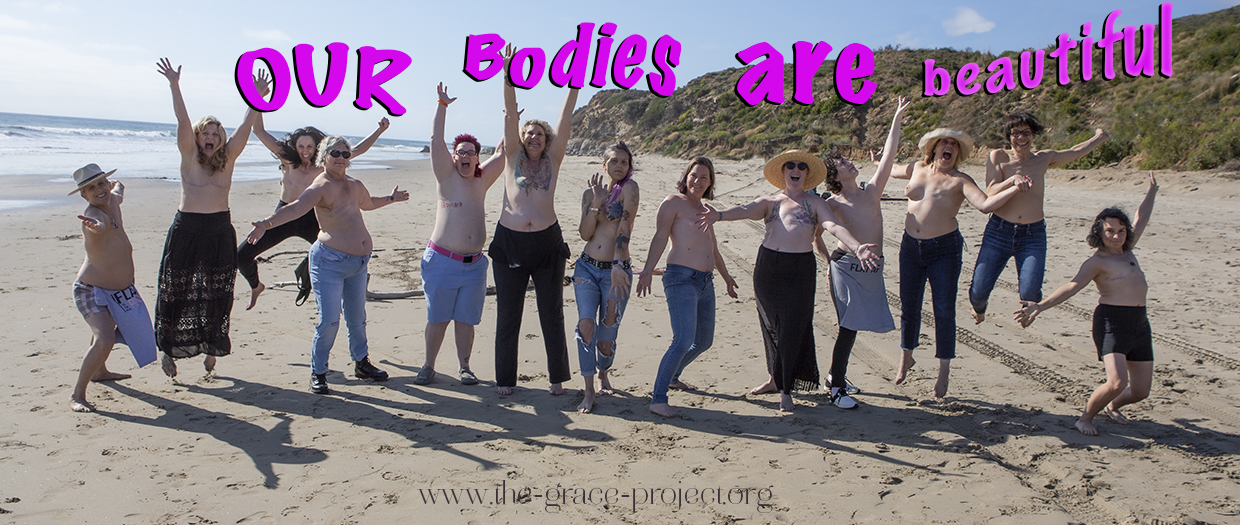 I recently received this message that made my heart swoon: "Visibility is a commitment that requires bold steadfast courage and humility. Your work brings to the forefront body validation, beauty and wellness after breast cancer. A glory of survival that might otherwise not be known to the woman herself, or experienced by those who […]
February 25, 2020
A recent collaboration with ethereal songstress Ella Ray Kondrat singing an absolutely gorgeous anthem of self love and acceptance: "Come As You are". The film footage was shot by Joules Evans as she documented Charise at work creating the powerful portraits that are The Grace Project. To hear more of Ella's music: EllaRayKondrat.com
February 25, 2020
The option for no reconstruction, with clean scars is a valid choice and needs to be put on the table as a valid and healthy option when a woman is going through the process of breast cancer treatment.  The flattie community is on fire right now… a growing force in the breast cancer world […]
February 25, 2020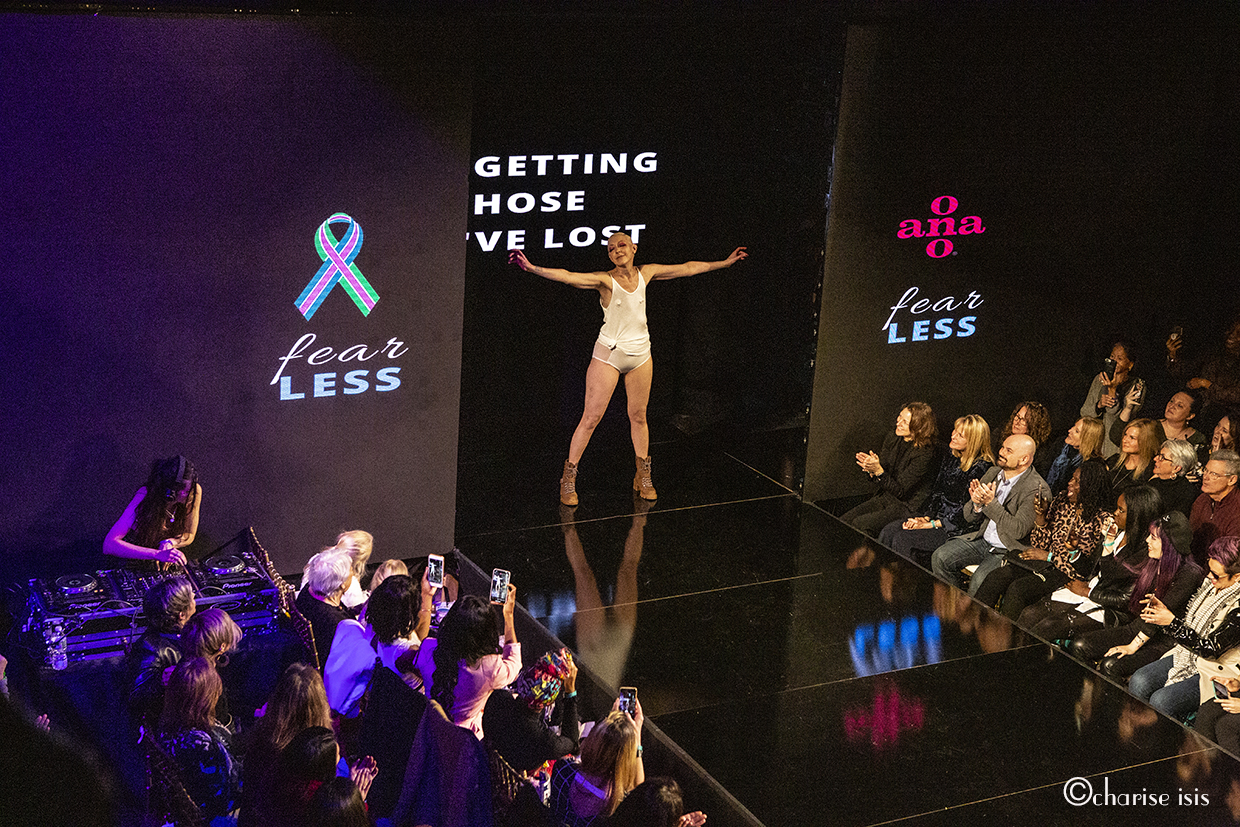 The past few years that I attended the Ana Ono show for New York Fashion week, I have grabbed a perch on the mezzanine and stuck it out there in order to get a good perspective of the show. I have no interest in photographing fashion shows, with this one exception…and it thrills me to […]
February 13, 2019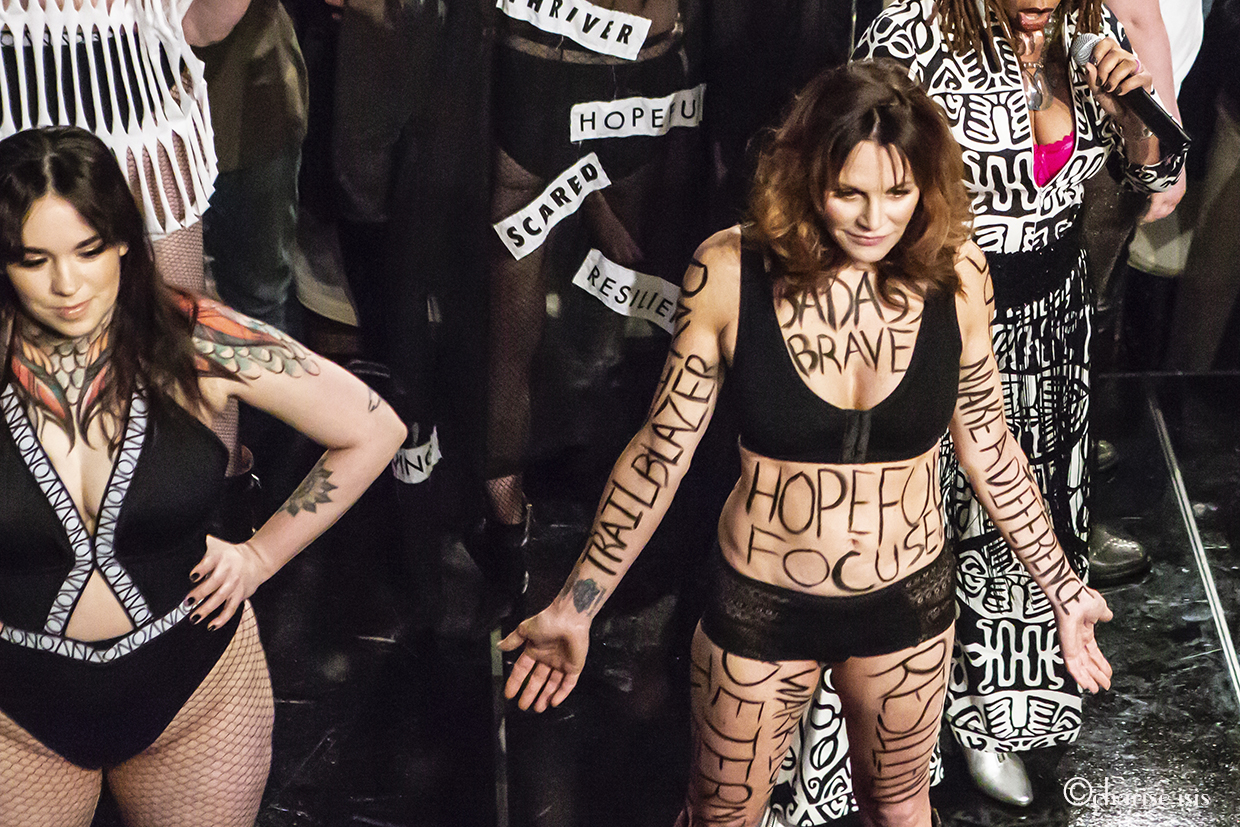 When I think of New York fashion week, my mind's eye sees tall, hungry-looking, size zero models stepping out on the runway with gaunt, emotionless faces. A cacophony of perfume fills the air and the audience is abundant with women, clutching Prada purses.  When the models walk out, the audience oohs and aahs with frozen […]
September 28, 2018
We are excited to announce a three Gallery exhibition of The Grace Project in Charleston South Carolina. Opens: Thursday October 25th and runs through Sunday October 28th. John C. Doyle Gallery: 125 Church street, Charleston, SC 29401 (843) 577-7344 THE ATHENA DIVISION In 2012 the Department of Defense determined that women in the military had a […]
February 14, 2018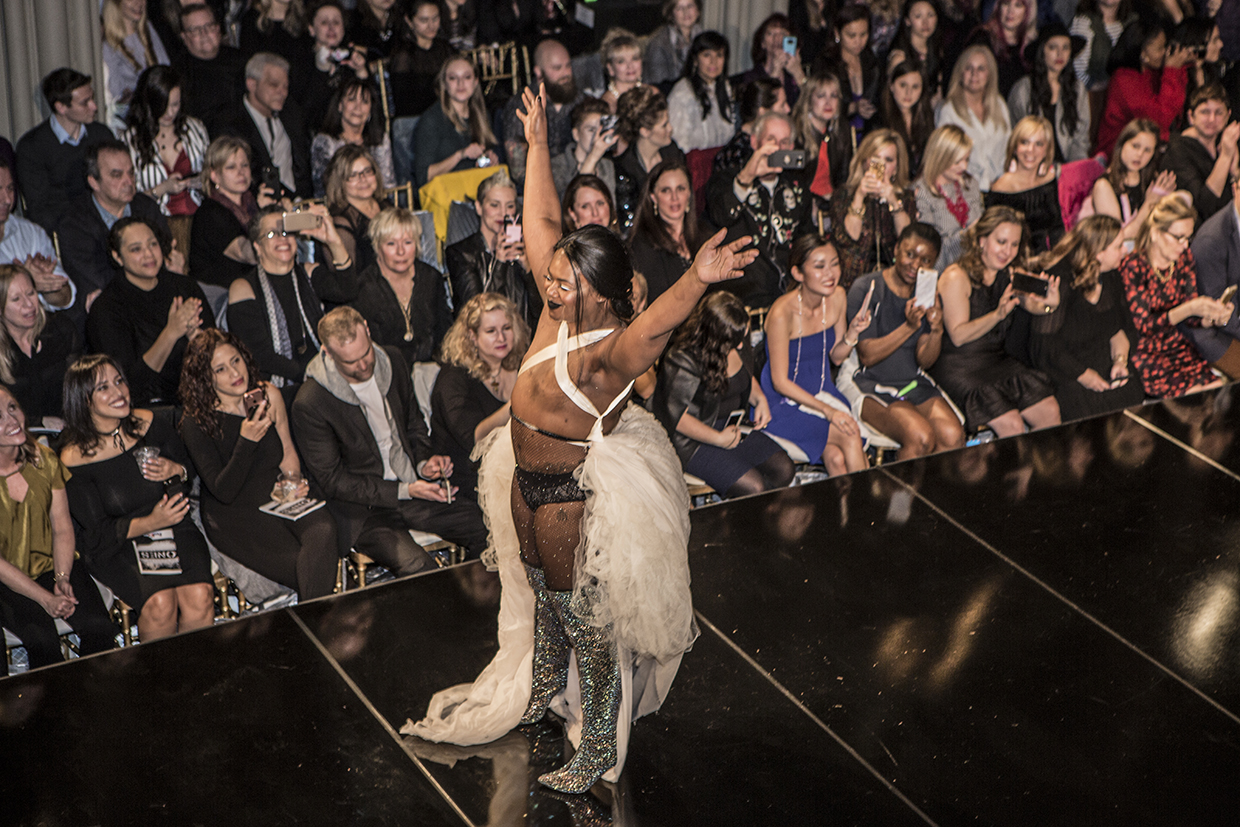 Everyone knows what happens at New York Fashion Week. Beautiful models show off beautiful clothes. But the runway on Sunday afternoon Feb 11th 2018, in New York City, tells a different story. Ana Ono intimates, designed by Dana Donofree, are beautiful, comfortable intimates for mastectomy patients. And, the models who rule the stage are all […]
December 30, 2017
Wishing you a magical 2018… May your year be one of joy, good health, prosperity, love and peace. Dear Friends, 2017 saw The Grace project shared far and wide and as a result touched many lives.  Some of the highlights included a collaboration with Cincinnati University Hospital which resulted in a stunning exhibition at Miller Gallery […]
August 28, 2017
Currently we are working hard to raise enough funds to make an exhibit of the Athena Division happen which we hope to launch in Washington DC. To read more about this part of the project or if you would like to donate to the cause through our GO FUND ME PAGE   CLICK HERE. If you […]
April 14, 2017
Cincinnati: April 20th – April 22nd Miller Gallery  2715 Erie Ave, Cincinnati 45208 April 20, 6-8pm: Opening reception. FREE. Please RSVP to @kelly.hummel@uc.edu to be on Grace project's guest list. Grace photographer Charise Isis will be giving a short Grace talk on the bookends of the evening. April 21: The exhibit is open to […]
March 27, 2017
Today my heart breaks… we lost yet another dear friend to breast cancer, our 18th Goddess in fact to pass through the veil… to become an angel, an advocate, and most definitely a warrior on the other side for us. Champagne Joy was a force of nature.  Yes, that was her real name and she wore yellow […]
March 3, 2017
" I am not living with Mets, I am thriving with mets. How can I not share my blessing with the world! It is untraditional to the medical community that someone at first diagnosis be classified at 4th stage and then be offered surgery to beat it. I tell you my Spirit will not rest until […]
February 13, 2017
Lighthouses don't go running all over an island looking for boats to save; they just stand their shining. – Anne Lamott. Above all else… love yourself!  – Happy Valentines day. #breastcancer #mastectomy #selflove #truebeauty #lighthouse #valentinesday
February 1, 2017
In honor of the first day of Black History month I am pleased to officially announce that in 2017 we will be working on putting together an African American Exhibition of the Grace project.  The project will honor and highlight the courage, beauty, and grace that these women embody in the face of breast cancer. […]
December 30, 2016
Certainly 2016 was a challenging year of much difficulty, divisiveness and loss.  As with our bodies, it's so easy to focus on the scars that pain, loss, disappointment and divisiveness have left on our hearts and we certainly have all had our fair share of this in 2016.  Our scars are fresh, raw pink and […]
December 29, 2016
What makes the Grace project so powerful? The women who stand before my camera are boldly and bravely presenting themselves to the world, revealing their scars, their loss, their wounded bodies and the pain they have endured. The are making a bold declaration, "I am imperfectly perfect, this is me, I can't change this […]
December 9, 2016
Fresh from surgery, Jojo still had her drains in.  Drains are ugly scary things that look like grenades with plastic tubes inserted into the breast wound. They serve the purpose of draining the blood away from the incision, slowly filling up plastic receptacles in order to reduce the buildup of fluid in the breast, […]
October 6, 2016
CLICK HERE to check out the beautiful story written by author, breast cancer survivor and Grace Goddess Andrea Fisk Rotterman, about her experience of being photographed for the Grace project.
August 12, 2016
The Grace project may be coming to a town near you!  If you are a woman who has experienced mastectomy as a result of breast cancer and would like to participate in our powerful project, please be sure to call Charise Isis at (914) 466- 4347.  We look forward to seeing you at many of […]
May 7, 2016
February 29, 2016
Happy leap day… Help the Grace project in leaps and bounds by donating to our cause. We need your support…. Click HERE This year we plan to leap to many cities throughout the United States, starting with Tennessee, Alabama, Florida and Texas, giving many women the empowering experience of standing not only in front of […]
February 13, 2016
Close your Eyes, Fall in Love, Stay there. ~Rumi Like us on Facebook at:   www.facebook.com/graceproject
December 29, 2015
Thank you so much to all who supported the Grace project in 2015. Thanks to all who made financial contributions to the Grace project, to those who lent us their homes and venues, to those who cooked us dinners on the road and welcomed us into their homes, to those who showed up at our events, […]
December 4, 2015
"My scars tell a story. They are a reminder of times when life tried to break me. But failed. They are markings of where the structure of my character was welded." ~Dr Steve Maraboli (author)
November 30, 2015
Today is "Giving Tuesday", please consider supporting the Grace Project so that more of THIS kind of beauty can  happen throughout the United States for other women who have had mastectomy surgery as a result of  breast cancer.   Our goal is to photograph 800 women affected by breast cancer. (The approximate number of women newly diagnosed […]
November 25, 2015
"Breathe it all in, Love it all out." – Mary Oliver Have a blessed Thanksgiving.
November 11, 2015
Did you know that according to a DoD study United States Veterans have a 20-40% increased chance of being diagnosed with breast cancer? We don't know the why of this as the study was not continued… what we do know is that with this information military women need to be vigilant advocates for their own […]
October 29, 2015
but breast cancer isn't
October 1, 2015
#MetsMonday  The hashtag that represents awareness for Metastatic disease, otherwise known as stage 4.  I am writing this on Thursday, but you might be reading this on Tuesday, Sunday, Friday or other. In the meantime, women (and men) with Mets (Metastatic breastcancer) have to live with cancer every day. As Lou Reed so perfectly put it, […]
August 29, 2015
Are you a woman who has had mastectomy surgery as a result of breast cancer?  Would you like to join over 140 incredible women who have already participated in this powerful project? Grace Project will be coming to these areas soon: Connecticut: September 9th and 10th https://www.facebook.com/groups/1002200386476823/ Philadelphia: September 11th Richmond Virginia: September 12th and […]
August 19, 2015
Breast Cancer really sucks… second to losing someone to this terrible thief, is finding out that Cancer has ramped up it's challenge in a friends life. My friend and Grace Goddess Rachell (pictured above) has recently been in the hospital with complications only to find that the bitter thief has snuck into her bones and […]
July 26, 2015
We mourn the loss of our beautiful Grace Goddess Sarah Amento. Sarah was a mother to five, a beloved wife, a dear friend to many and an inspiration far and wide to many more. Sarah had a meme… ‪#‎fightlikeSarah‬. She fought with grim determination until her dying breath and left a legacy of beauty and […]
July 16, 2015
Many people, including some Doctors are unaware that male breast cancer exists.  This leads to delayed diagnosis, allowing the cancer to progress and sometimes leading to metastasis and increased mortality rates. Men once diagnosed are forced to deal with the complexity of living with what is commonly known as a "woman's disease".  No easy feat […]
July 2, 2015
Synovial sarcoma.  The name it's self carries the sound of a storm.  Not the type of storm that has you cozying up in your home while you watch safely from your door feeling the slight spray of rain and a chill of excitement as lightning dances across the sky but the type of storm that […]
June 17, 2015
This past weekend we launched the Athena Division of the Grace project. I spent the day taking up arms with women enlisted in the battle against breast cancer and body image. These were no ordinary warriors… These warriors were none other than United States military Veterans, women accustomed and trained for battle. Women who according […]
May 28, 2015
She walked into the setting sun, bare feet on cool dry sand, tan body wearing nothing but two bandaids where her nipples once had been. She came upon the branch of a desert tree.  A limb that had fallen, had become separated from it's tree.  Removed from the other part of itself it was […]
March 26, 2015
Why are mastectomy photographs being flagged and removed from Facebook? I wish for a second that those people reporting photographs of a mastectomy could see what I see when a woman comes to be photographed for the Grace project. I wish they could see the fear she experiences, the vulnerability that cloaks her every day, […]
March 22, 2015
Cincinnati OH/Kentucky, St Louis MO, Missouri Valley IA, Chicago IL, Indianapolis IN. Cincinnati/Kentucky: see previous post. St Louis Missouri: Tuesday April 14th Cancer Support Community of Greater St. Louis  1058 Old Des Peres Rd, St. Louis 63131 Isis will do a slide show presentation where she will be addressing the issue of breast cancer and body image. […]
March 22, 2015
Join Amy Ferris, author/writer of the fiercely hilarious, beautifully profound memoir/off-Broadway play, Marrying George Clooney: Confessions from a Midlife Crisis for an evening rediscovering your inner SHEro, ruckus-making, red wine, and revelry. Not necessarily in that order. Copies of Amy's book will be available for sale at the event. A portion of the proceeds will […]
March 22, 2015
The Grace project is currently recruiting military women affected by breast cancer to be photographed for the Athena Division, a special photo shoot of The Grace Project at the Women In Military Service For America Memorial at Arlington National Cemetery in Washington, DC June 14-16, 2015. 100 images of these military women will be on […]