February 1, 2017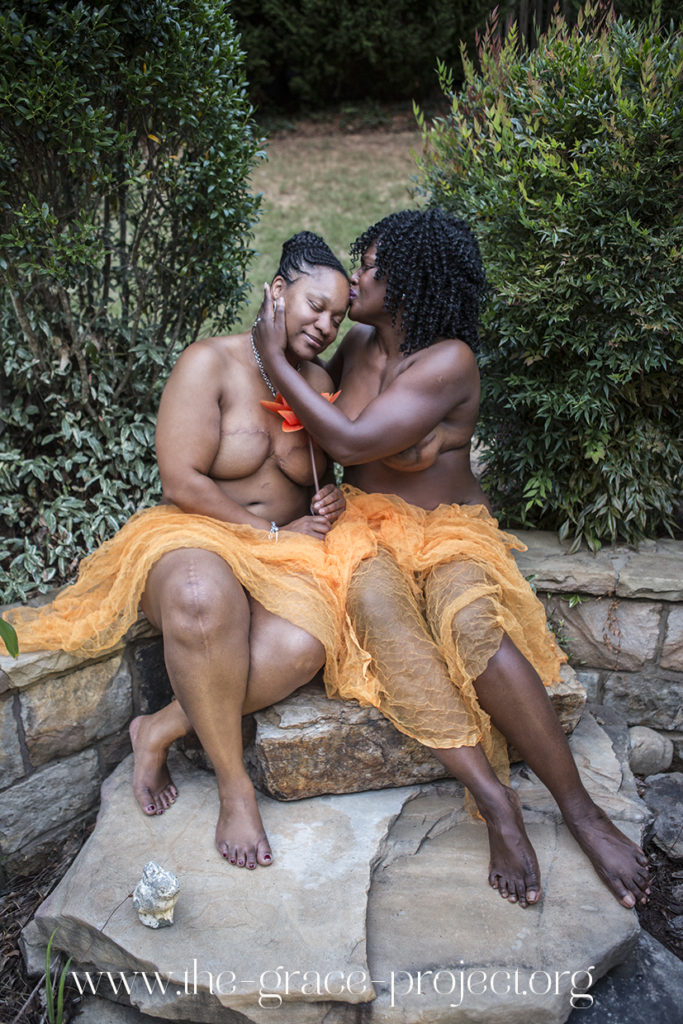 In honor of the first day of Black History month I am pleased to officially announce that in 2017 we will be working on putting together an African American Exhibition of the Grace project.  The project will honor and highlight the courage, beauty, and grace that these women embody in the face of breast cancer.
Breast cancer has a devastating impact on the African American Community.  There is clearly a racial disparity in the survival rates of black women compared to that of their caucasian sisters.  Advances in diagnosis and treatment tend to bypass black communities and these women are 40% more likely to die from breast cancer than their white counterparts.
By creating this intended exhibit, we hope to bring attention to the disparity within African American communities.  We want to to encourage black women to become aware advocates of their health and and also bring awareness to the powers that be of this glaring divide.
We are grateful to Salon 804/Turnsmart girls NYC for their continued support of the Grace project, and will be earmarking their 2016 donation raised at their annual Breast Cancer beauty brunch to develop this exciting chapter of the Grace project.
We are yet to find exhibition locations and now will have the hard work ahead of us to raise funds and find further donors and sponsors to print and travel the exhibit.  Any help or leads on this front will be greatly appreciated.  Please contact us via our contact page. (Details on the contact link at the top of the page).
If you are interested in personally supporting this chapter of the project with a tax deductible donation CLICK HERE and leave a note with your donation "in honor of black history month".
If you are a woman who has had a mastectomy as a result of breast cancer and are interested in being photographed for the Grace project, Charise is always available to do your portrait in these upcoming locations:
FEB, MARCH, in or near the tri-state area of NYC;
APRIL: Cincinnati, Ohio;
MAY: Denver, Colorado.
We look forward to hearing from you. (Details on the contact link at the top of the page).